Dustin
&
Colleen
Owner & Wedding Planner
There is something enchanting about this beautiful, timeless house. We are so excited to have the pleasure of restoring and preserving it in honor of the Ivey family legacy.
Contact Us

We

♥

Ivey

House

est 1886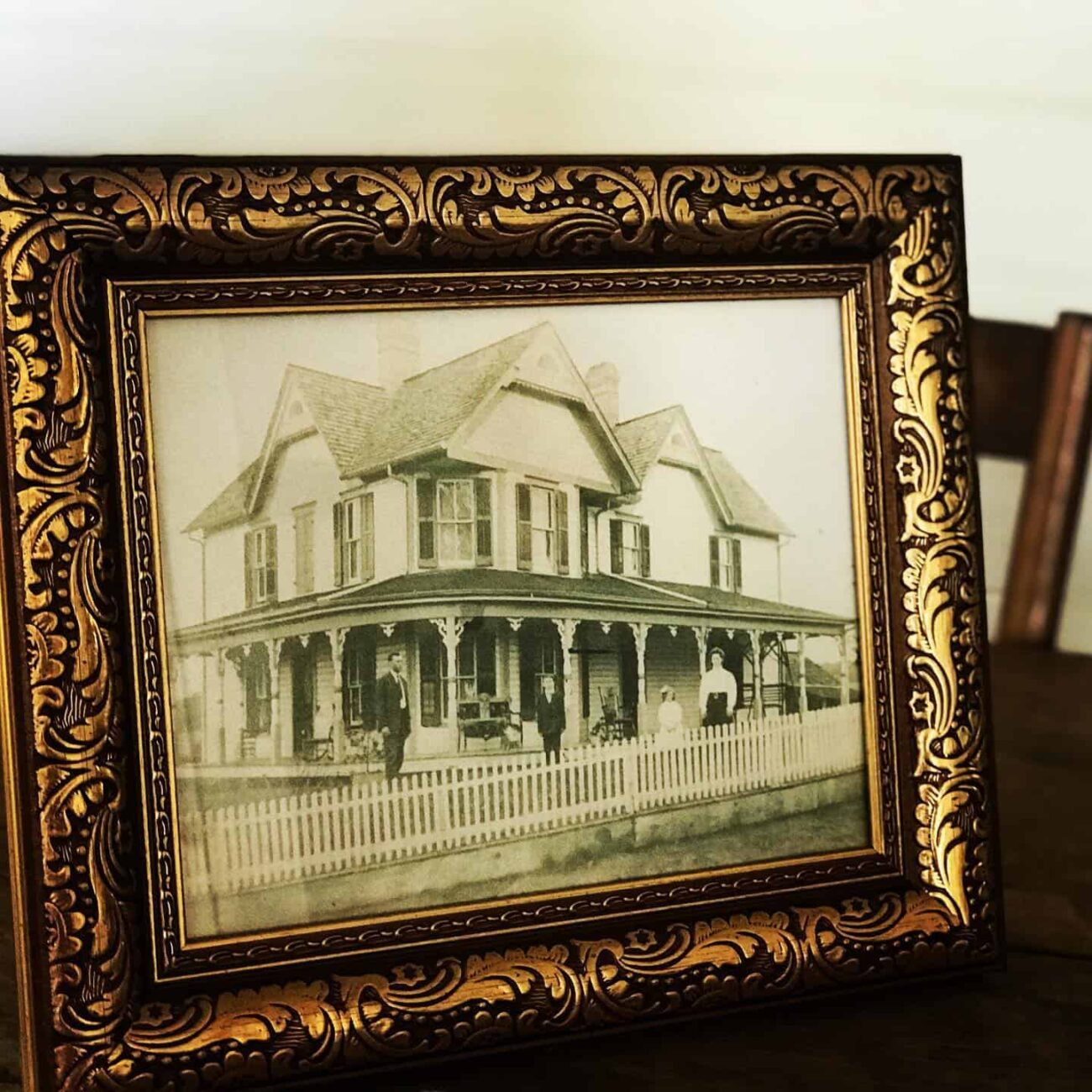 The property consists of a 2600 sq. ft. farmhouse, corn crib and natural spring running through the property.
House History:
The house was built upon the marriage of Dr. Taylor's daughter around 1886. The home was for her and her new husband (Headrick family). A photo from the turn of the century depicts the family – husband, wife, a son and a daughter. We have been told that the father depicted and two other children (not depicted) died from influenza at some point leaving the management of the home to his son (depicted) who later lost it in foreclosure to the Bank of Maryville.
The Riggs family purchased the home in 1934 after it was foreclosed on during the great depression. The daughter of Mr. & Mrs. Riggs, Lovana, continued to live in the home with her husband, Charles Ivey. They were actually married in the parlor of the home on April 25, 1948. They raised their family there and Ms. Lovana lived there until she passed away in 2018. The home has been said to be the place of most of the family's large gatherings, celebrations and holidays.
(information obtained from the Ivey family)
Request a Tour
Surrounding Area:
The original location of McTeer's Fort sits approx. 1.5 miles from the property (near Ellejoy Creek) The tract of land that it sat on was selected by Robert McTeer, a Revolutionary Soldier from Pennsylvania, in 1784. He was the first to explore and settle in the area that is now Blount County. The fort was used as protection from the native Americans that inhabited the area and was later turned into Blount County's first school and the first election (voting) was held within the fort. It was turned into a blacksmith shop after it was no longer needed for a school. Nothing remains of the fort, however, a monument was placed by The Mary Blount Chapter – NSDAR.
Eusebia Presbyterian Church
Eusebia Presbyterian Church sits across from The Ivey House and it could be inferred that due to the close proximity, there may be a connection between them. For example, it has been cited in multiple articles, etc. that it's first service/meeting was held near a large beech tree near the community spring. One might presume that the spring they spoke of is the one that runs through the property that the Ivey House sits upon.